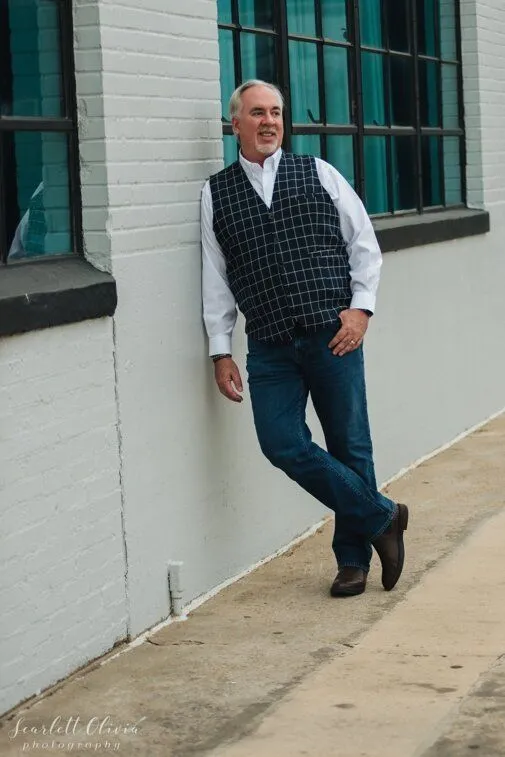 Calvin is the owner of Williams Professional Counseling Services, a private mental health practice in Monroe, LA and provides counseling to patients of The Health Hut, a mobile healthcare unit providing services to Lincoln Parish residents.
Calvin is currently the host of his own podcast – The Counselor's Couch. A podcast dedicated to enhancing the lives, relationships and mental health of listeners. It can be found anywhere you listen to podcasts, including Spotify, Apple Podcasts, Google Podcasts and Pandora.
Calvin has served as a clinical consultant in the healthcare industry, where he was primarily responsible for the development and implementation of outpatient psychiatric programming services, including start-up, program evaluation, staff development and training, policy and procedure development and monitoring the state and federal compliance of these programs.
Calvin has also held the position of Alcohol and Drug Education Coordinator for Louisiana Tech University. He was responsible for the development and implementation of alcohol and drug education services, which included assessments and short term treatment, development of community outreach programs, in-service training for university faculty and staff, grant writing, and monitoring the federal and state compliance of these programs as well.
Calvin has also served as the Director of the Intensive Outpatient Chemical Dependency Program at North Mississippi Medical Center, BHC in Tupelo, MS, where he was recognized for his service to the community and hospital. In addition to coordinating these services, Calvin was also cross trained and provided direct care for inpatient and outpatient psychiatric programs serving adolescents, adults and geriatric patients.
Calvin's clinical and managerial experience also includes working as the Assistant Director of Clinical Services for a residential treatment facility for dually diagnosed adults and adolescents. He has also served as a staff therapist for adolescents in a psychiatric hospital setting as well as a primary therapist for inmates incarcerated for drug related crimes in a jail-based treatment program.
Calvin is an active member of the Louisiana Counseling Association, where he has served on the Executive Board as the Statewide Strategic Planning Chair, Financial Chair, Membership Commitee Chair as well as the 2011-2012 President of LCA. Calvin has held the office of President for the Louisiana Association of Addiction and Offender Counselors as well as serving as a board member of the Louisiana Higher Education Coalition for Alcohol and Drug Education. He has been identified by his peers as a leader and has represented Louisiana as a delegate to the American Counseling Association Southern Region Leadership Workshop and the American Counseling Association Leadership Institute in Washington DC. Calvin was presented with a LCA Presidential Award for recognition of his exemplary service to the counseling profession and the Louisiana Counseling Association.
Calvin has a passion for counseling. He enjoys any opportunity to share his experience and knowledge with peers and the public. Many consider him a dynamic speaker who brings enthusiasm, energy, and skill to any topic. He regularly speaks on topics regarding addiction, mental health, motivation, team building, coping with change, professional development and practical application. He has also served as a curriculum educator for the Mississippi DARE Officer Training Program and has been recognized for his service by the DARE Officer Association of Mississippi.
Calvin considers his greatest accomplishment to be his role as a father and husband.